The Fine Print, Our Philosophy and Our Guests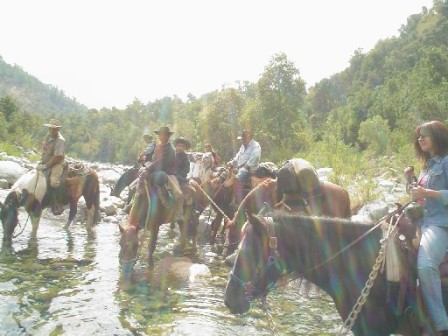 Feeling comfortable in South America requires a certain amount of flexibility and humour since things don't always go as planned. Our holiday packages are tailored to open-minded and adventure-loving individuals, not only seeking an outdoor thrill but also interested in the country, it's people, their culture and way of life. Our region is unspoiled by tourism, our treks into the Andes lead into virtually untouched mountain areas. The people we meet there are genuinely curious and hospitable, so we come as strangers and leave as friends.

An Andes trek requires a normal yet healthy constitution. Allergies of any kind, extreme fear of heights or other impediments must be reported prior to the trek. Persons weighing 110 kg or more cannot partake on an Andes trek. Every participant is responsible for having sufficient insurance coverage for the complete duration of his or her stay.

We would like to point out that we, as hosts and organizers, decline liability for any and all accidents or injuries that may occur during your stay.