Our Accommodations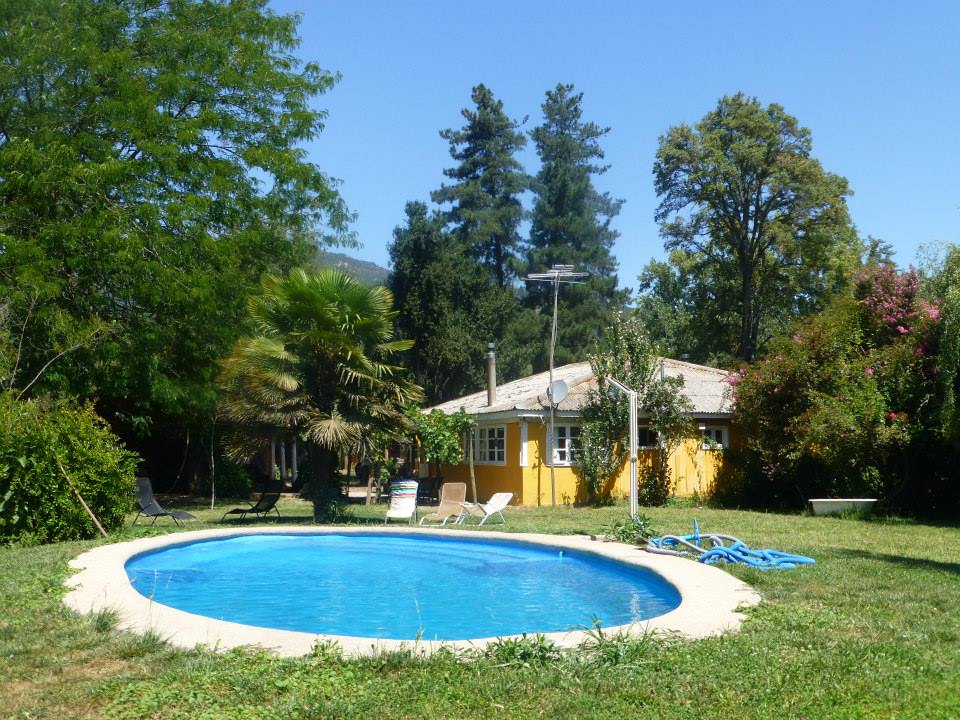 When staying at our idyllic and spacious hacienda, you live in a comfortably furnished cottage with three bedrooms, bathroom, kitchen and a combined dining-living-room. The cottage was built in the typical adobe-wood-style and includes the use of a romantic vine covered porch, barbeque and swimming pool.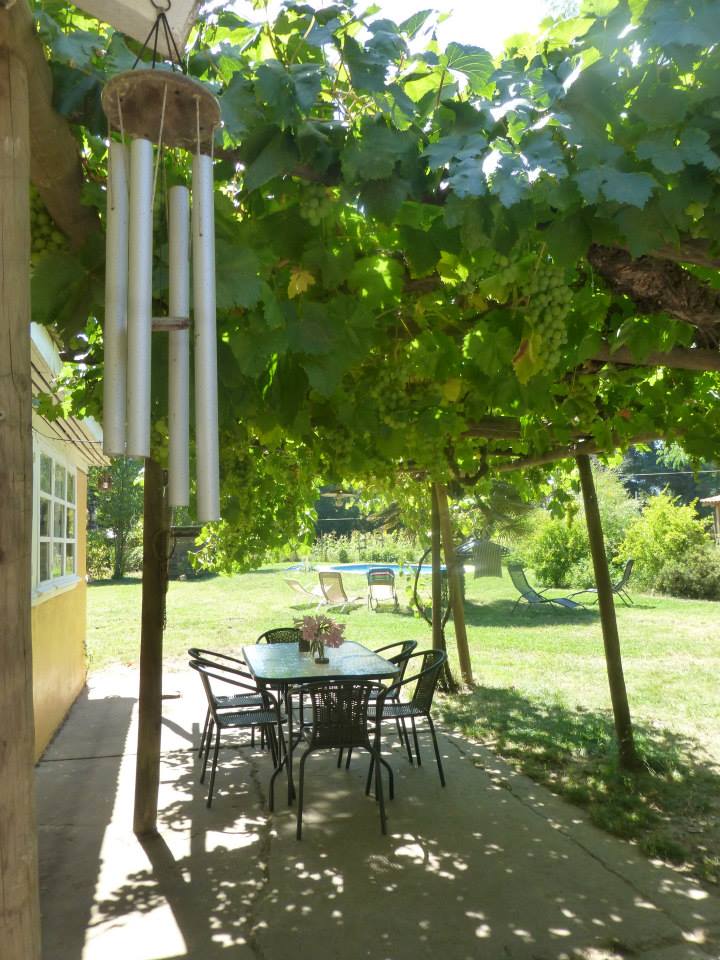 Here you will also find a small coffee shop with homemade baked goods, an art gallery that
features local handicraft made of horses' hair, and a small store where we sell mostly homemade goods and foods. Don't be surprised if you see a number of dogs, cats and chickens running around as our animals roam the yard freely.
Our own house is on the premises as well, so we are close by and easy to find if you need advice, help or information.