Horseback & Adventure Trips
When booking a horseback and adventure trip, you put together your own agenda using a modular concept. The treks we offer into the surrounding mountains and valleys usually last 2 - 4 days. Sometimes we are accompanied by loudly squawking parrots, sometimes we move from the rainforests in the valley to the barren, moon-like landscapes at the peak. But irrespective of the daily weather & scenery, we always enjoy the great outdoors, far away from civilization and the nitty-gritty of everyday life.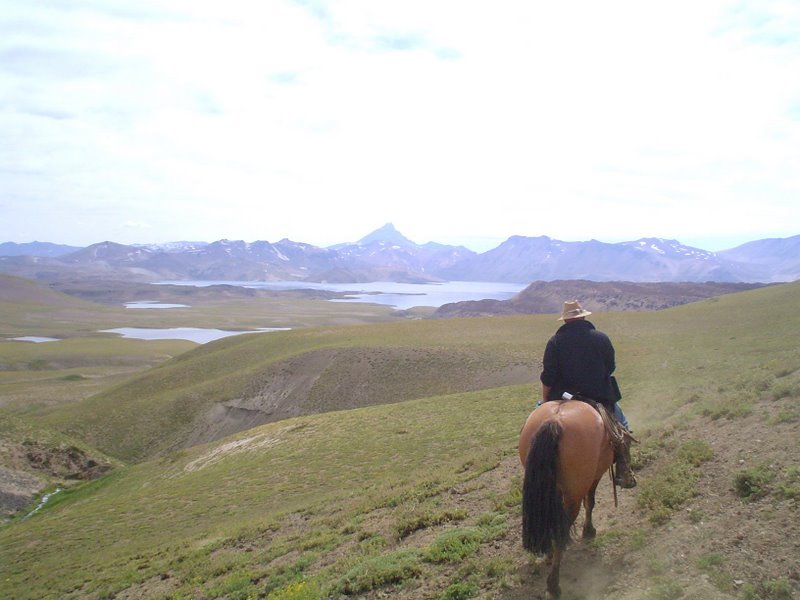 Before and after the trek you stay at our guest house that has everything 5 - 6 people need to live comfortably. The deck chairs by the pool offer plenty of rest & relaxation, and the BBQ-pit is a great place to meet & chat. The afternoons and evenings can be spent in the shade of our vine covered porch, a fine spot to get in touch with the folks back home via internet. Using this as a base, there are many things you can do around here – a day trip from Talca to the Pacific on an old diesel train, a visit to a local cattle market, a tour of our renowned wineries, an evening at one of the many local fiestas, hikes in the surrounding hills and forests. All that can be done on your own or with us as your guides -- the choice is yours and only a matter of budget and communication.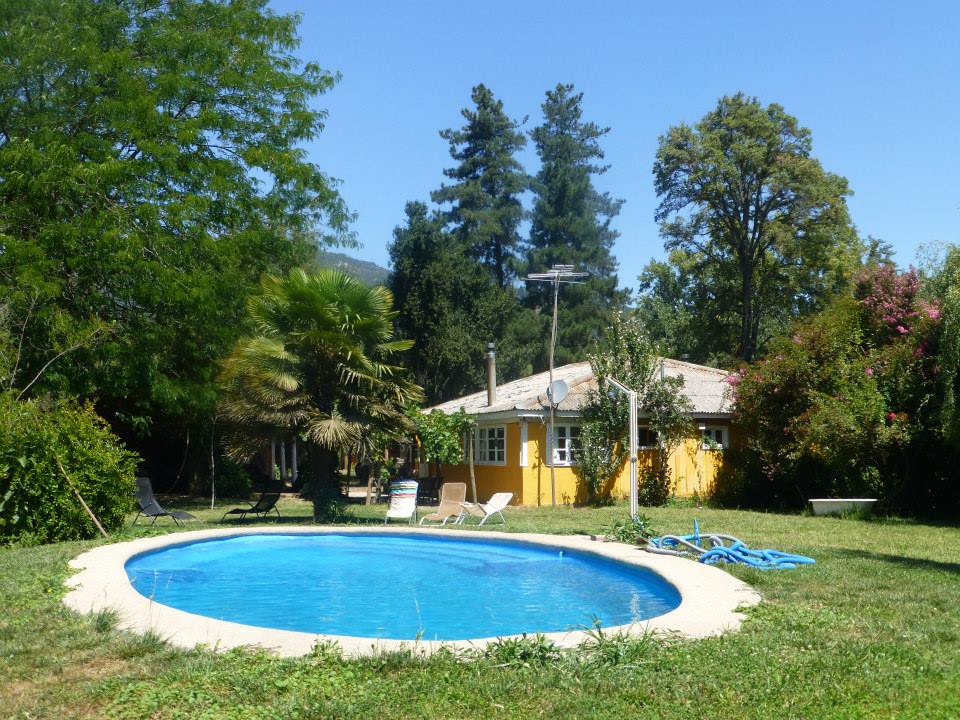 Our Prices & Rates
• A horseback trek, all included (horse, pack horse, riding equipement, tent, sleeping bag, food, local guide, tour guide), costs 150 € per person and day, with a minium of 2 participants.
• A night in our cottage a double room 45 €.
• Guided day and half-day trips go according to the expenses involved and cost between 20 and 150 € per person.