Individual Arrangements
You stay at our well kept, cozy guest house, ideal for 4 - 5 persons (max. 6). The "Casa Choclo" has everything you need to feel at home and live comfortably. If you'd like to book further services, that's up to you.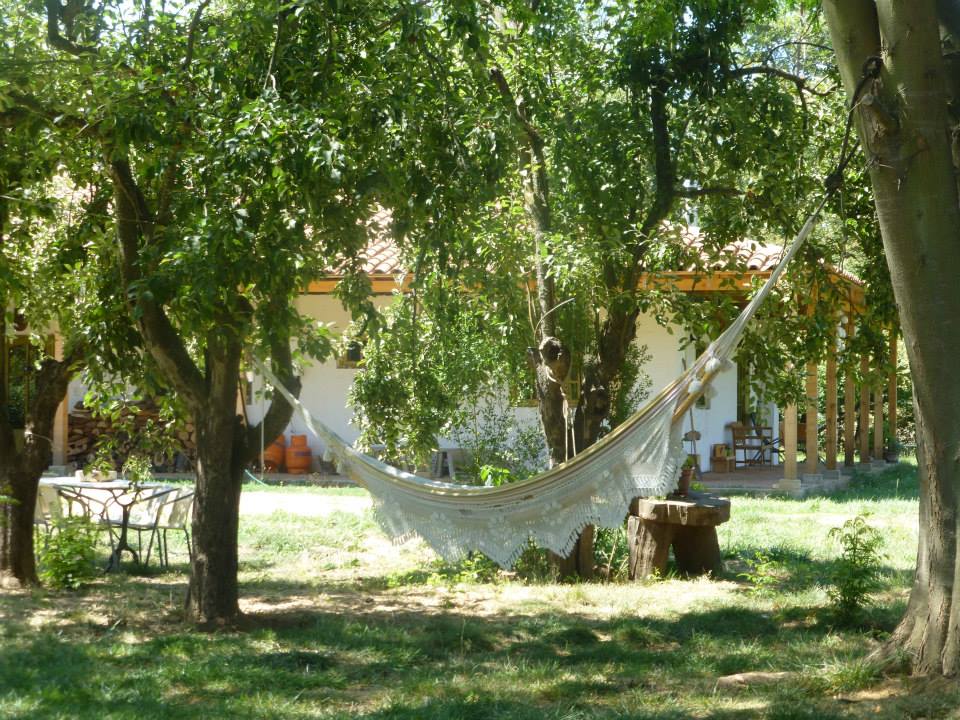 Discover & Enjoy
The village store is 5 minutes away on foot; newspapers, croissants and homemade ice cream can be found 10 minutes down the road in Panimavida, the town next door. It also features a lovely park and coffee shop.
Next to the park you will find a hot spring spa and hotel. There you can soak in the warm spa waters, indulge in a mud bath, or enjoy a relaxing massage. If you know how to ride a horse, you can always rent "your own" and explore the surrounding hills and forests. Or how about a day trip to the Pacific coast on an old diesel train? A romantic tour of some local wineries? Visiting a natural reserve or Talca, our provincial capital? Whatever it may be, we're eager to help you make the most of your holiday. Or maybe you'd just like to hang out by the pool, enjoy a BBQ in the shade of our vine covered veranda while sipping a cold beer or some freshly pressed fruit juice? Be our guests!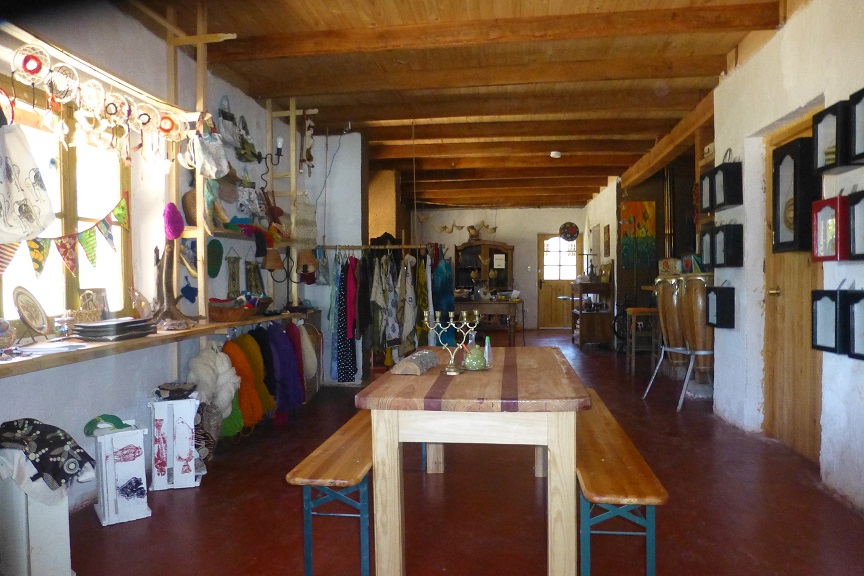 Rates for the Casa Choclo
Doble Romm and night: 45 €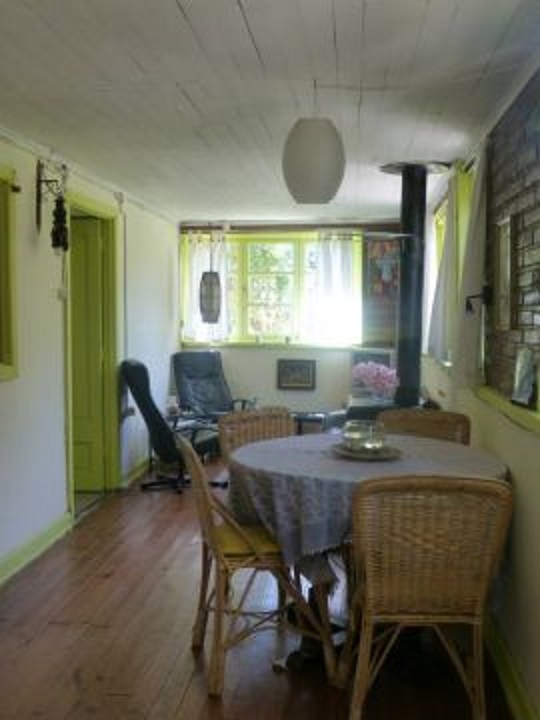 Some General Information
Public transportation from Santiago de Chile airport to the Rari Valley (ca. 325 km) costs approx. 17 € by bus or train. There are good & simple connections to Linares. In Linares we pick you up free of charge. Details upon booking.
If you prefer a private pick up from the airport, we can arrange for that too, the rate being 400 € for a max. of 4 persons. Each additional person costs 45 €. The price for an airline ticket from Europe to Chile varies, depending on season and carrier, the average rates being between 1'200 - 1'800 €. Flight connections available upon request. A good restaurant dinner with wine and desert can be had for about 20 €.
The local currency is the Chilean Pesos. Currency exchange facilities are available at the airport in Santiago and in Linares, our district city. The easiest way to get cash is by using a Visa-, Master- or Maestrocard at one of the many cash machines. These credit cards are also accepted in many stores all over Chile. Out in the country only cash is acceptable.